Posted on March 3, 2020 by Brandon Ruse .
Human skills are some of the most important (and often forgotten) tools to help you succeed in your business intelligence interviews. In this mini-blog, we're sharing 4 core human skills you can master to improve the odds of you landing your next data science role. 
In the age of automation, business information and intelligence, if utilized strategically, has the power to propel a business far above their competitors as well as exponentially boost brand awareness and profitability. This makes business intelligence roles extremely valuable to corporations. 
The BI and analytics industry is expected to soar to a value of $26.50 billion by the end of 2021. Moreover, companies that use BI analytics are five times more likely to make swifter, more informed decisions. In this second post of our  5 part mini blog series, we will show you how preparation will help you ace your next business intelligence interview. 
According to Forbes, "dashboards, reporting, end-user self-service, advanced visualization, and data warehousing are the top five most important technologies and initiatives strategic to BI in 2018." How do your skills line up with these initiatives? Are you ready to succeed in your next business intelligence interview?
5 Simple Ways To Ace Your Next Business Intelligence Interview
1) The First 5 Minutes Matter Most!
2) Come Prepared – Know Exactly What the Role Demands
4) \Master Core Human Skills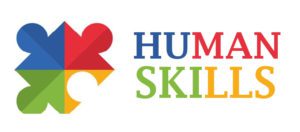 Career automation and AI are streamlining job roles and cutting out unnecessary positions so job hunters looking to ace their business intelligence interview need to adapt to the Future of Work and present skills that are both practical and necessary. The Future of Work isn't just about knowing tech or being able to code; the most necessary skills are those that are often overlooked by applicants when it comes to interview time. These four skills are critically important and will help you stand out and ace your next business intelligence interview:
Grit 
Emotional Intelligence
Critical/Creative Thinking 
Problem Solving 
Human skills show that you can "go the long haul" and not give up when situations get challenging. These important skills also show that you are flexible and can think outside of the box. Moreover, presenting these skills by describing how you work on projects and displaying your problem solving skills is extremely important. Colaberry's programs help you develop all of the aforementioned skills.
Stay tuned for the next mini-blog in this series. We will be releasing a short blog twice a week to help you ace your next business intelligence interview! 
Our Program 
Colaberry has been providing one-of-a-kind, career-oriented training in data analytics and data science since 2012. We offer instructor-led onsite and online classes. Learn with us in person on our campus in Plano, Texas or remotely from the comfort of your home. We have helped over 5,000 people to transform their lives with our immersive bootcamp-style programs.
In-Demand Skills
Colaberry training programs equip you with in-demand tech and human skills.  Our up-to-date lessons and carefully crafted curriculum set you up for success from day one. Throughout the training and the job search, our mentors will support and guide you as you transition into a fast-paced and exciting field of data analytics and data science. 
Project-Based Learning
Our programs integrate projects that are based on real-world scenarios to help you master a new concept, tool or skill. We work with you to build your portfolio to showcase your skills and achievements. 
Award Winning Learning Platform
You will be learning using our homegrown technology platform Refactored AI that is recognized as "Most Promising Work of the Future Solution" in a global competition by MIT SOLVE. Our platform also received General Motors "Advanced Technology" prize  and McGovern Foundation's "Artificial Intelligence for Betterment of Humanity" prize. 
 Placement Assistance
Colaberry's program, platform and ecosystem empowers you with skills that you need to succeed in your job interviews and transition into a high paying careers. Over 1/3rdof Colaberry graduates receive job offers after their first in-person interview. We provide you continuous mentoring and guidance until you land your job; and provide you post placement support for twelve months so that you not only survive but thrive in your career. . 
Financial Aid
At Colaberry, we strive to create opportunities for all. We work with each individual to ensure the cost of the training does not hold them back from becoming future-ready. We offer various payment plans, payment options and scholarships to work with the financial circumstances of our learners. 
Military Scholarship
Colaberry is committed to supporting men and women who have served our country in uniform. As part of this commitment, we offer Military Scholarships to enable active-duty and retired military members to transition into civilian life. We have already helped numerous veterans by creating a pathway to rewarding and exciting careers in data science and data analytics. We hold alumni events, and provide an extensive support system and a strong community of veterans to help our students succeed. Contact our enrollment team to find out more about how we can help you.