Posted on May 6, 2019 by Yash .
The Top 7 Most Shocking AI Statistics: Preparing For The Future of Work
The good news for today's workers is that despite the shocking AI statistics below, there is still time to prepare for the Future of Work. The automation and elimination of workers' jobs is a popular topic in almost every industry. According to McKinsey, in the US alone, between 39 and 73 million jobs stand to be automated within the next 5 years, which is around a third of the total workforce. Most of these jobs are being automated by robots. Additionally, companies are streamlining overall business processes.
The demand for data-literate employees is now at an all-time high and only growing larger with each passing day. Hundreds of thousands of jobs need to be filled, with very few data scientists and analysts being fully trained to fill this gap in the workforce.
Companies Increasingly Turning To AI For Improved Productivity & Results… Are You Upskilled?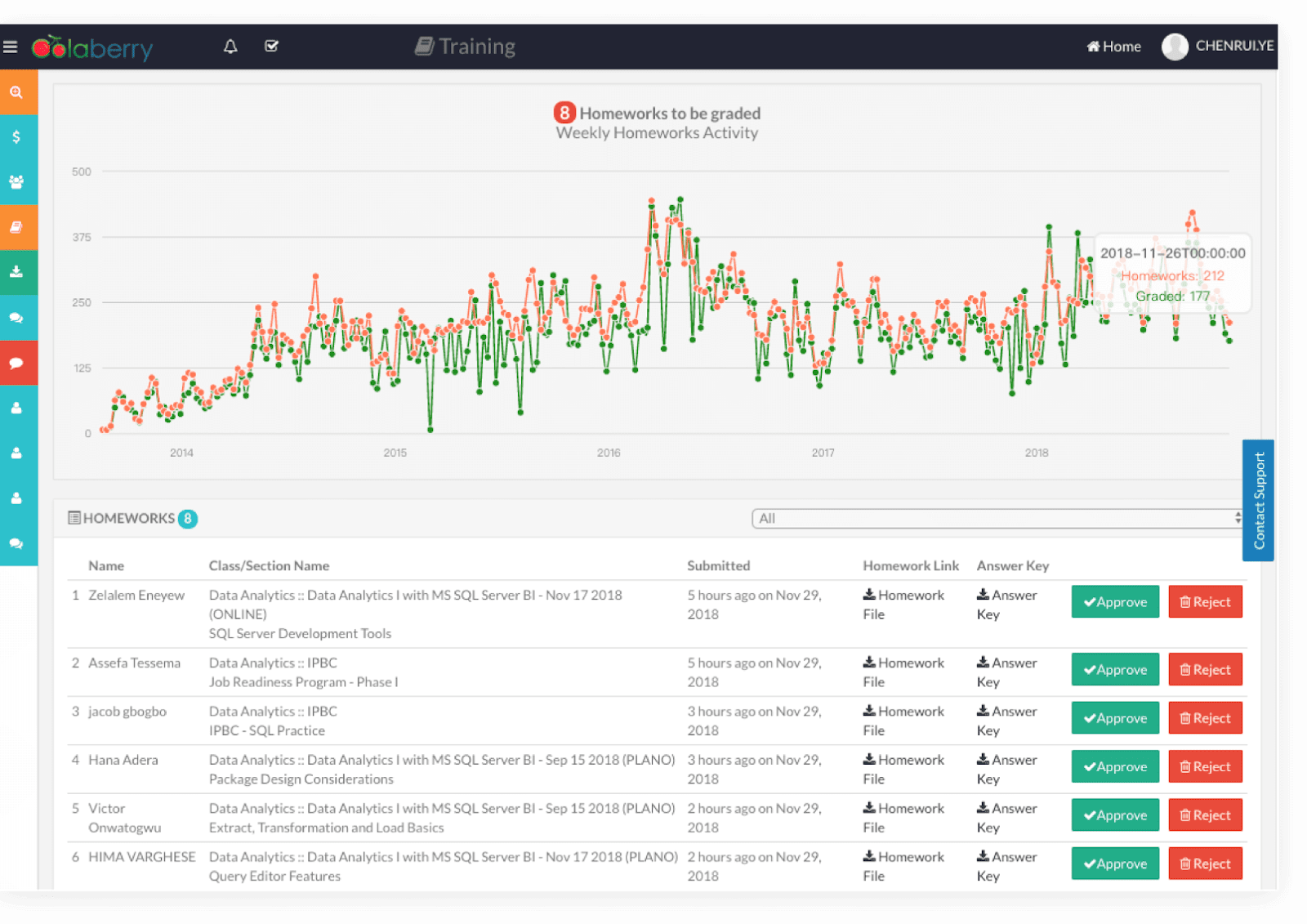 The relentless shift into automation means that you need to be prepared and upskilled in many different areas, including both technical and human skills.
Business intelligence tools like Tableau and powerful learning platforms like Refactored.ai are driving innovation across all industries, and it is important for you to be well-versed in these tools.
The Top 7 Most Shocking AI Statistics: Preparing For The Future of Work
Start Your Journey Today: Join Our Online or On-Campus Classes & Avoid Job Automation!
Demand for Data Scientists Spilling over into Every Industry
Despite data scientists being called the #1 job by Glassdoor, businesses across the nation need 151,717 more data
scientists right now. Now is the best time to enter the data science field with Colaberry Inc's courses on data analytics. These courses can be completed from anywhere, on your own schedule, and you decide: online or on-campus.
It's important that you invest in yourself now before the automation process completely takes hold of even the most non-automated industries. There are human skills and core tech skills you can master that will help you grow both as a person and also ultimately be one of the most important factors in helping you get your next data science job!
4 Ways To Prepare Yourself For The Automation Curve
Master Human Skills
Build Up Your Core Tech Skills
Set Yourself Apart Through Hard Work, Strong Project Portfolios & Dedication
Join Colaberry's Proven Data Analytics & Data Science Courses
Colaberry, Powered by Refactored: Inside Refactored.ai, MIT Solve Award-Winning Platform
Colaberry's education is built upon the powerful Refactored.ai educational platform. Refactored is an award-winning, interactive, and on-demand data science and analytics career-training platform. Through a learn-by-doing approach, personalized learning paths, real-time data assessments, and AI-driven feedback, learners are able to immediately grasp and apply new skills at all stages of their careers.
 Refactored.ai's interactive, on-demand data training platform provides a scalable solution to keep workforce skills current and relevant in the midst of rapid technological advancement. The platform offers unlimited opportunities to: develop agile, adaptable talent and data thinkers; grasp and immediately apply AI concepts and skills; and build high-performing data science teams.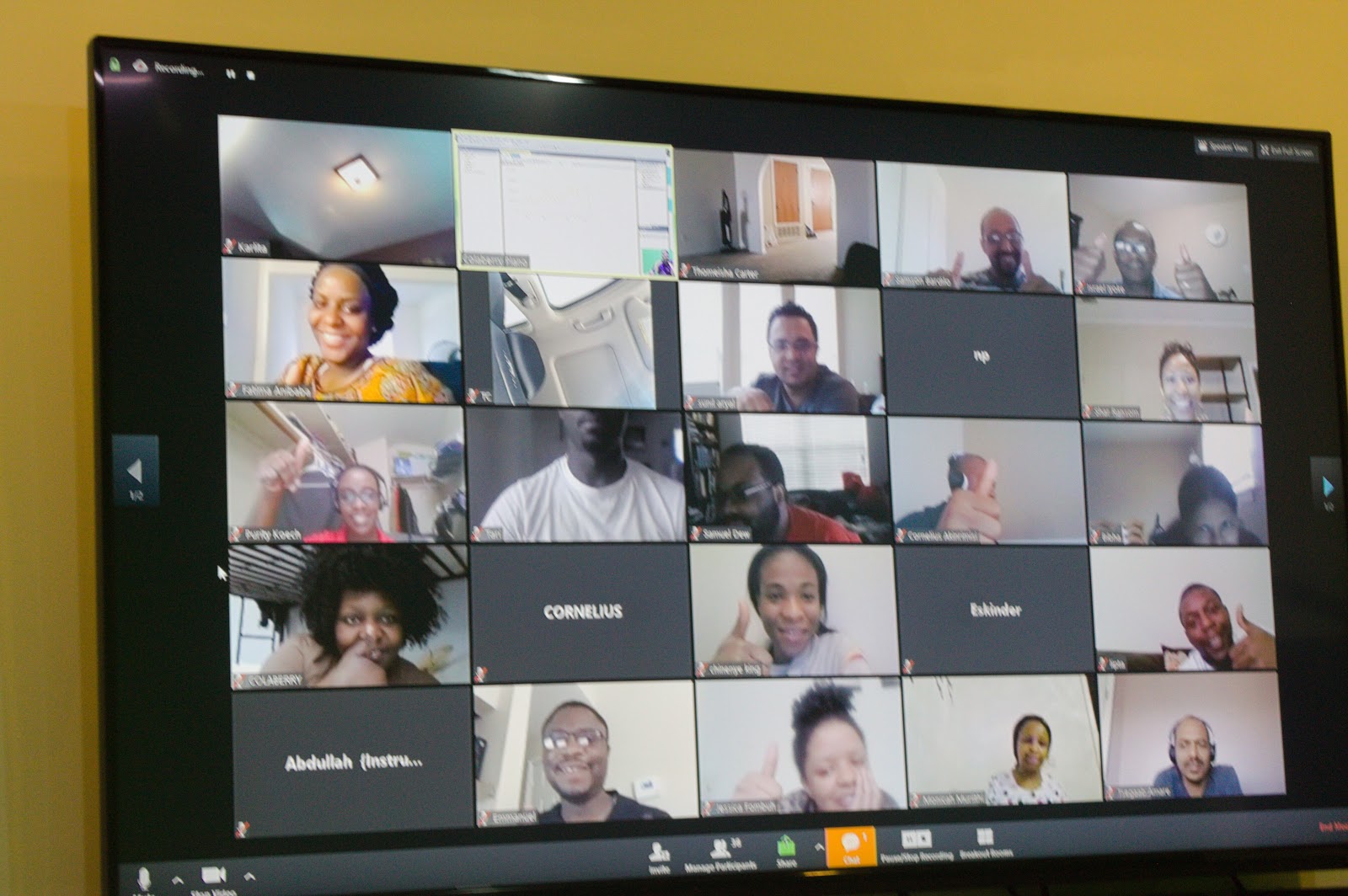 Our vibrant community of learners: You'll get support when you need it & lifelong connections that matter most when it counts!
Our community is filled with seasoned industry professionals, successful alumni, and world-class instructors who will help you learn the fundamental concepts to ensure you become the best data scientist possible.
Don't Miss Out – Our Upcoming Classes Fill Up Fast! Click To Apply Now!
5 Powerful Benefits You'll Gain from Colaberry Inc's Online & On-Campus Courses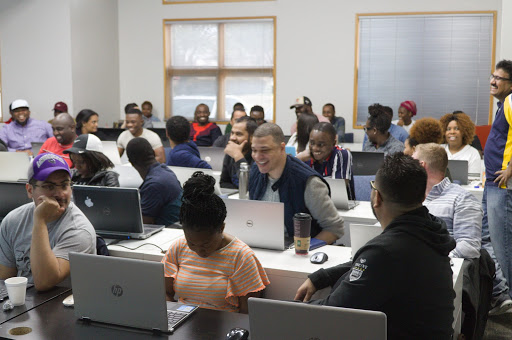 Develop powerful human skills and learn how to communicate even more effectively!
Build experience on your resume: real-world project experience sets you apart!
Gain experience in the most powerful platforms such as Refactored.ai, SQL, and Tableau!
Develop the confidence and skills to successfully navigate large, complex data science projects with ease!
Online or On-Campus, Our Classes Will Prepare You
Colaberry Data Science Training Is The Answer!

Colaberry School of Data Analytics has been providing groundbreaking, career-oriented training programs in Data Analytics since 2012. They run online classes that you can take from the comfort of your own home. Colaberry also offers instructor-led classes in the Dallas, TX area. More than 4,500 people have changed their lives by participating in these boot camp-style classes!
Industry-oriented knowledge
With Colaberry, you will gain a unique set of skills that will put you ahead of the pack due to our focus on providing up-to-date knowledge and a curriculum written to fit right into even the most fast-paced job roles, so you can hit the ground running.
Flexible Curriculum
Colaberry provides short intensives to help you upskill and specialize in the exact skills companies are looking for in those they employ. We offer online and on-campus programs in multiple locations.
We Work With Your Finances
We want to ensure that your financial health isn't a barrier to your attending classes. We offer flexible programs, payment plans, and counseling to make things easier for our students.
Real World Project & Portfolio Experience
Each of our classes integrates a project based on a real-world scenario, helping you to grasp some of the most critical job skills that employers are hungry for. We work with you to build a digital portfolio that you can present to employers to demonstrate your competencies in a variety of highly in-demand areas of expertise.
High Job Offer Rate
Our job offer rate is over 80% for qualified students. That means we focus on developing both hard and soft skills, how to interview successfully, and how to perfect your interpersonal skills.
Don't Miss Out!
Classes are filling up fast. We still have limited space remaining in our upcoming boot camps. Don't miss your chance to begin an exciting new career path
Don't Miss Out – Our Upcoming Classes Are Filling Up Fast!