Colaberry Consulting
You know your business. We know data.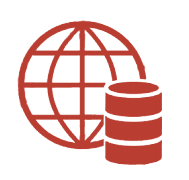 Data is everywhere
Whether it's hardware logs to genetic sequencing, social media to IoT, spreadsheets to very large databases to the page you are reading now, our world had become more quantifiable than most could have imagined. Thanks for Moore's Law, the cost of collecting and storing Data has become so cheap that you no longer have to ask whether it is "worth it" to store the information. In 2013, research group IMC estimated that there are over 1.45 trillion gigabytes of data stored worldwide, and that number will more than quadruple By 2020.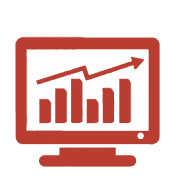 Using Data to Transform your Business
With all of this data, amazing, transformative things are happening.Things that used to be infeasible because of the level of difficulty combined with the cost of collecting data are now possible by creatively applying scientific principles and methods to design and build tools and processes. At Colaberry, we believe that this is just the beginning. We're in the midst of an explosion of problems where data and quantitative methods have the power to improve our businesses, governments, and society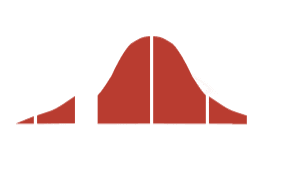 Crossing the Data Chasm
Most data projects initially fail because there are two huge bridges to cross on any data project: the bridge between having a problem and understanding how you can address it with data, and the bridge between what you want to accomplish and actually knowing how to do it the right way, the first time.
Colaberry was founded to address these problems
Like anything, there's a right way and a wrong way to do it. Of course, we're not the first to understand this,but we believe it's our people and our approach sets us apart.
Bespoke beats one-size-fits-all
If you have a data opportunity that fits the description above, then, off-the-shelf-boxed solutions, more than likely, don't exist yet. And depending on your specific problem and how common or uncommon it is, it may never exist. We firmly believe that the way to improve organizations, people, and even society is by employing a bespoke approach to your specific needs, culture, and organizational goals.
A diverse team beats a homogeneous one
You can't solve right-brained problems with a room full of left-brained thinkers. A properly assembled data team must be able to think of a wide array of potential solutions while continuing to make the right decisions about which ones to scrap and which ones to pursue further. That's why building a team with diverse skills and backgrounds is as much a strategic decision as anything else; this isn't opinion, research has proven that diverse teams consistently outperform homogeneous ones at problem solving, creative tasks and decision making. Having focused on building a team with many backgrounds has enabled us to understand and solve a broader set of client problems.
Small and Agile beats Big and over-planned
We understand it's better for our clients to start small at outset when we often don't know exactly what problem to solve versus assembling a large team with multiple kickoff meetings that are destined to ignore the fact that in the process of solving the problem, the problem will change. We'll save you from blindly sinking time and costly resources into things that don't actually matter or more importantly, produce results

Strategy
You have data and you think you can do something quite valuable with data, but don't know where to start? You know your business. We know data. We partner with you to imagine all that is possible while being pragmatic, evaluate what is feasible, and develop a road map and execution plan

Consulting
You need help augmenting your internal team's capabilities with data while building internal competency to help solve important business problems now and make more informed decisions in the future. We make our data resources available to you so that you can address these challenges.

Product Development
We actually ship.
You want to build a product or tool that utilizes and leverages data as a resource,and you want to get it done right the first time around. Our agile team will help build custom tools or commercial products for analyzing and visualizing data.
Training
Whether its helping to foster and build a data-driven culture, help upskill internal teams, or build talent pipelines through sponsoring classes on our self paced Data Science learning platform, http://refactorED.ai: We help your organization learn how to fluently speak and understand data by integrating it into your daily operations.